The Big Catch-Up
World Immunisation Week aims to raise awareness of vaccine-preventable diseases and encourage collaborative action to strengthen immunisation programmes and protect against disease throughout all stages of life.
The theme for 2023 is 'The Big Catch-Up' and the WHO is working with partners to get countries back on track with national vaccination programmes after the COVID pandemic to ensure more people, particularly children and those who are vulnerable to infection, are protected from preventable diseases:
2023 is our global opportunity to catch-up on lost progress in essential immunization. We need to reach the millions of children who missed out on vaccines, restore essential immunization coverage to at least 2019 levels, strengthen primary health care to deliver immunization and build lasting protection in communities and countries.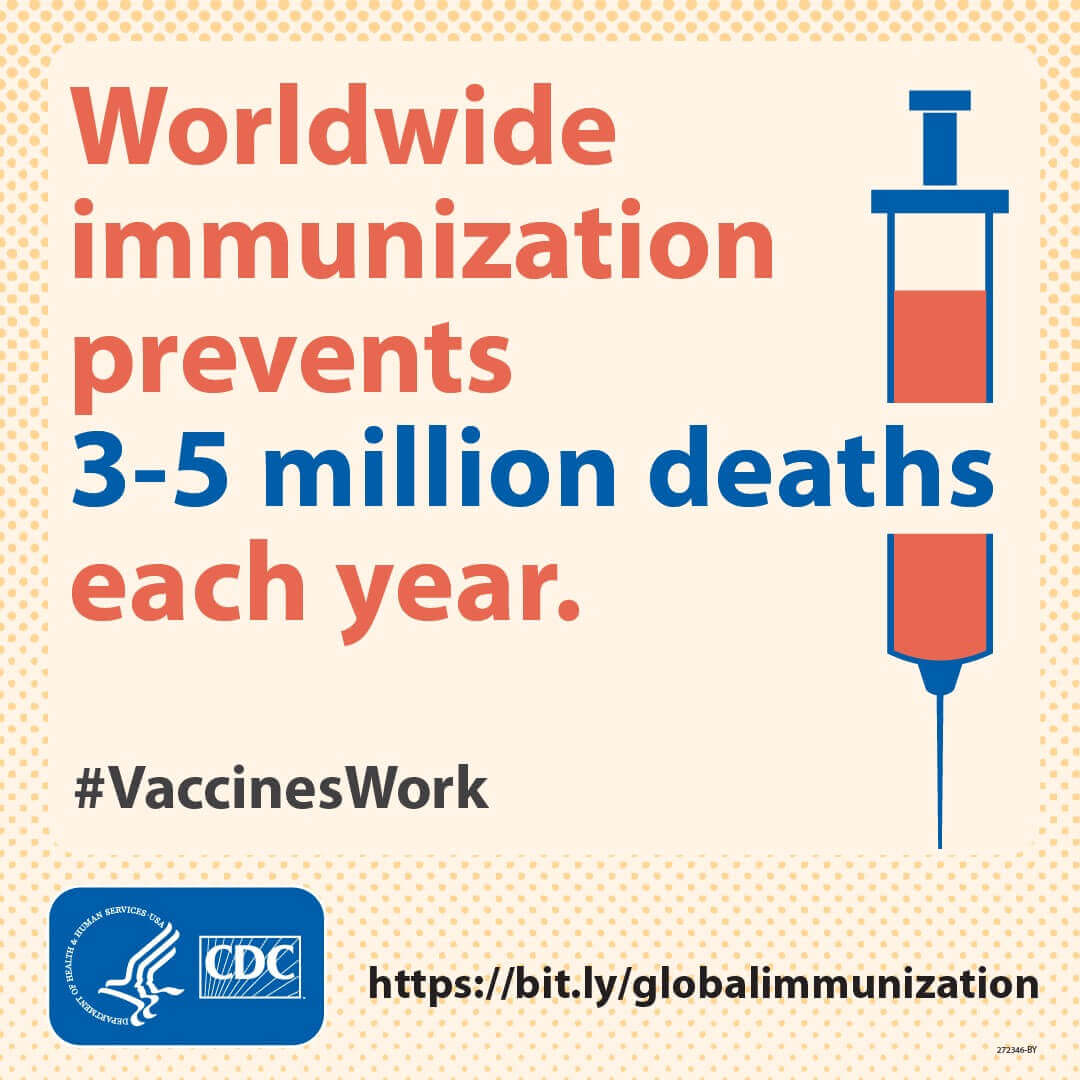 Vaccines protect against a range of life-threatening infections, including cholera, polio and tetanus. Currently available vaccines offer protection against 25 diseases (six bacterial, 15 viral, and malaria), with other vaccines in development.
Some vaccines, such as the Diphtheria, Tetanus and Pertussis (DTP) vaccine form part of a childhood vaccination schedule, whereas others, such as those protecting against cholera, rabies and typhoid are available for high-risk populations. Other vaccines, such as shingles vaccines, are offered to protect older adults from developing severe infections.
Find out more about vaccine-preventable diseases and vaccines that are in development click from the WHO.